CYMRAEG ISOD / WELSH BELOW
Restaurant
Carla Rizzi – Caterer – Tel: 01745 816664
Our caterer, Carla Rizzi, can offer you an excellent selection of light refreshments and splendid cuisine.
The Club is confident that the combination of mountain views, great food, guest beers and not too testing golf will make you want to come to Denbigh again and again.
Example Summer Package
Coffee On Arrival
9 Holes of Golf
Soup & Sandwiches & Fries
18 Holes Of Golf
3 Course Meal

Other Options Available On Request
Sample Menu
Starter – Soup Of The Day or Deep Fried Cheese or Farmhouse Pate or Melon Cocktail
Main – Braised Steak or Grilled Salmon or Chicken Kiev or Vegetarian Choice
Sweet – Apple Pie or Choice Of Gateau or Ice Cream or Cheese & Biscuits
Other Options Available On Request.
CYMRAEG

                                                           

Bwyty
Carla Rizzi – Arlwywr – Tel: 01745 816664   
Gall ein prif gogydd, Carla Rizzi, gynnig amrywiaeth ardderchog o luniaeth ysgafn neu brydau rhagorol.
Mae'r Clwb yn hyderus y bydd y cyfuniad o olygfeydd mynyddig, bwyd blasus, cwrw da a golff heb fod yn rhy anodd yn eich annog i ddychwelyd i Ddinbych dro ar ôl tro.
Enghraifft o Becyn Haf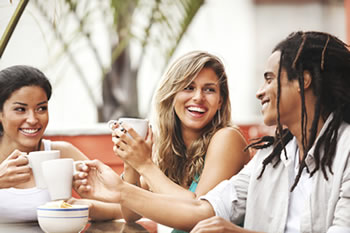 Coffi wrth gyrraedd
9 twll o Golff
Cawl a Brechdanau a Sglodion
18 twll o Golff
Pryd 3 chwrs
Dewis eraill ar gael fel bo'r galw
Enghraifft o Fwydlen
Cwrs cyntaf  – Cawl y Dydd neu Gaws Pôb neu Bate Ffermdy neu Goctel Melon
Prif gwrs – Briwgig neu Eog neu Gyw Iar Kiev neu ddewis llysieuol
Pwdin – Teisen Afal neu Ddewis o Gateau neu Hufen Iâ neu Gaws a Bisgedi
Dewis eraill ar gael fel bo'r galw